Spicy chickpea soup recipe
I had a lovely soup in a cafe a number of years ago and I rather cheekily asked what was in it. The very lovely cook gave me a list of the ingredients (without any quantities) and a rough idea of how she made it. This is my version of that soup.
It does have a slightly unusual texture from the combination of lentils, chickpeas and grated carrot, but that was partly what made me ask for the recipe!
It has lots of spice including turmeric, which is believed to be anti-inflammatory, so hopefully a good healthy soup for a winter's day. It is spicy but not really hot, but if you like hot food add some chilli to the recipe.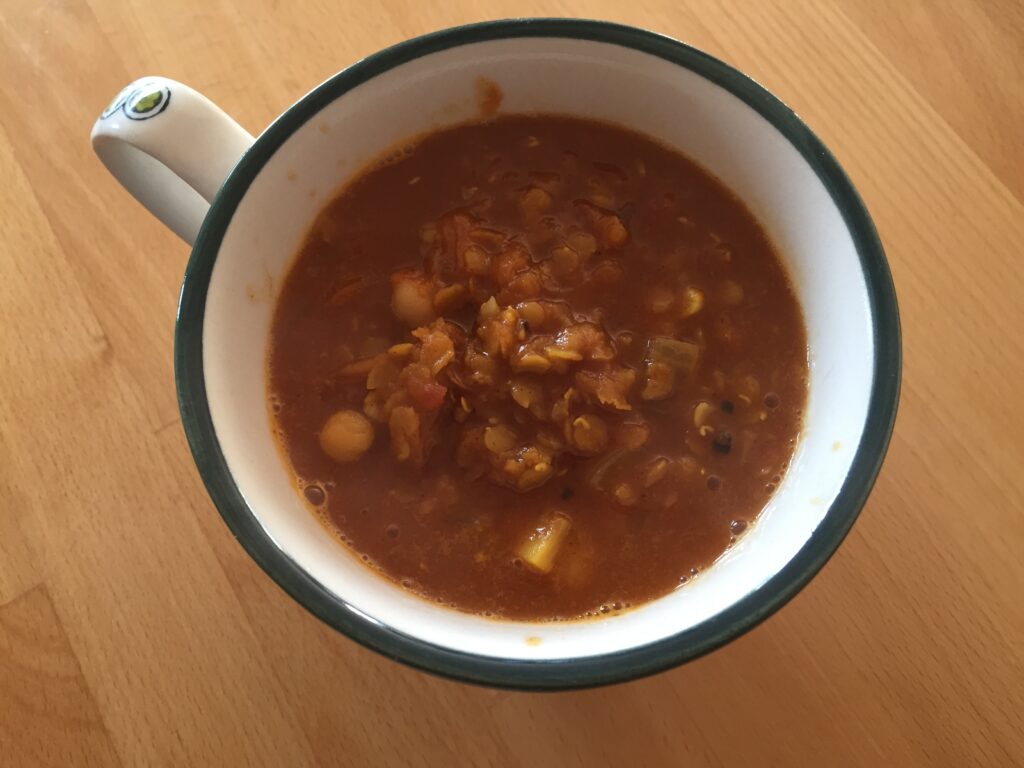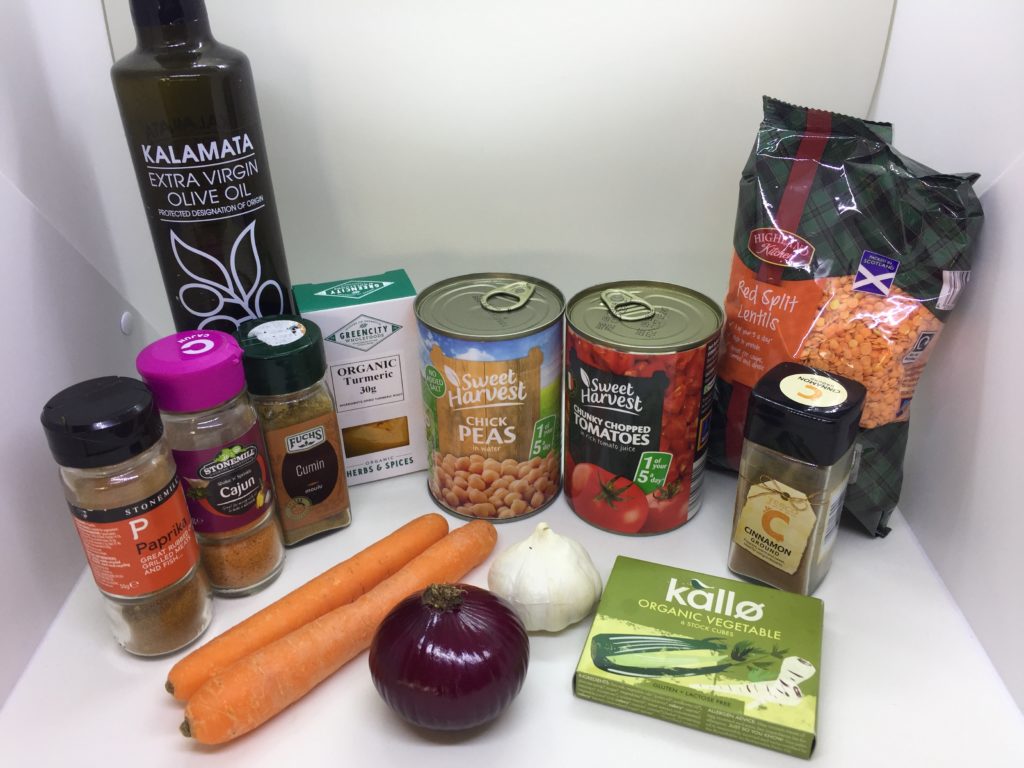 Ingredients
One tablespoon of extra virgin olive oil.
One onion (I prefer red ones but white are fine too), finely chopped.
Two cloves of garlic, finely chopped.
Three quarters of a teaspoon of each of the following spices: Turmeric, ground cumin, ground cinnamon and paprika.
If you like hot food you can add a half teaspoon (or more) of chilli powder too.
400g tin of chickpeas, drained and rinsed.
400g tin of chopped tomatoes.
175g red lentils.
Two carrots peeled.
One vegetable stock cube dissolved in 600ml of boiling water. If you want the soup to be vegan, check the ingredients of the stock cube.
Ground pepper to taste.
Gently heat the oil in a saucepan.
Add the chopped onion and garlic and fry for about 3 - 4 minutes until they have softened slightly, stirring regularly.
Add the spices to the onion and garlic mix, then stir well and cook for another 1 - 2 minutes.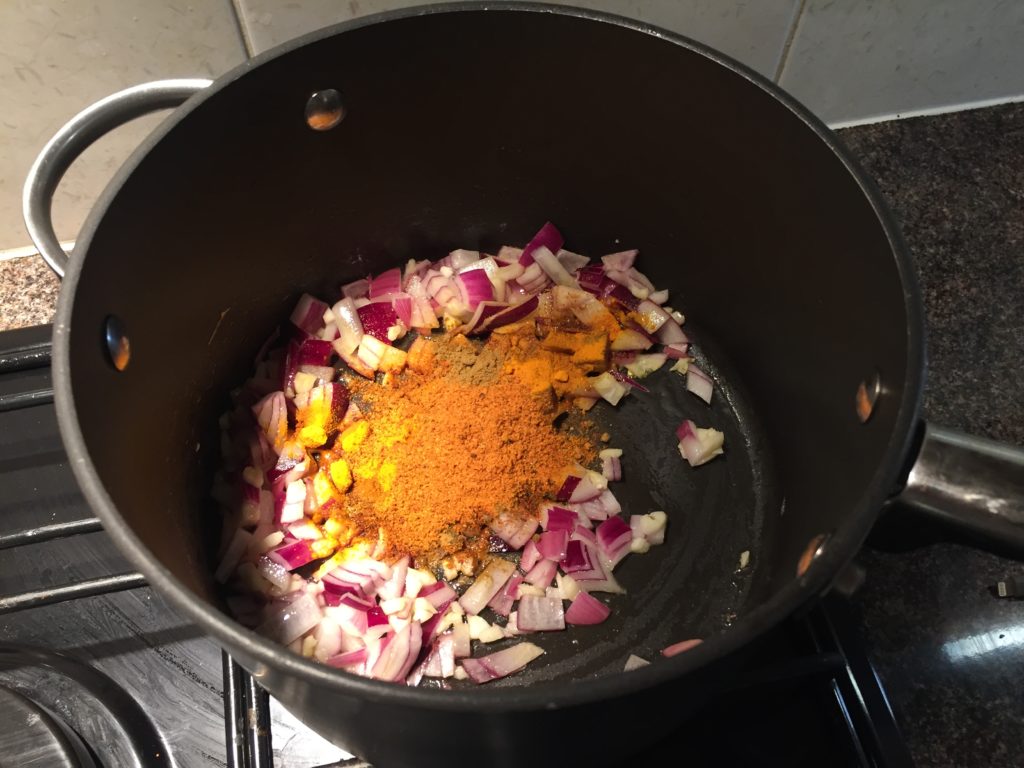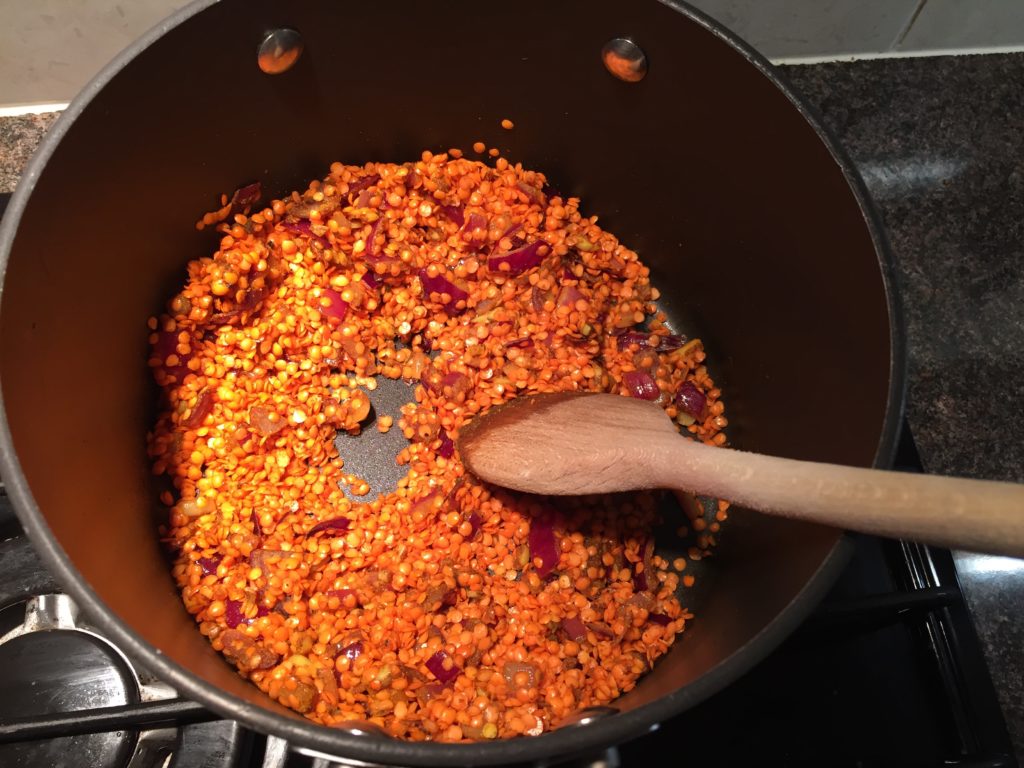 6. Add the lentils to the pan and stir well to coat the lentils in the oil and spices.
7. Keep stirring for a minute to start to cook the lentils.
8. Now add the drained chick peas and the tin of tomatoes including all of the tomato juice.
9. Stir well to mix.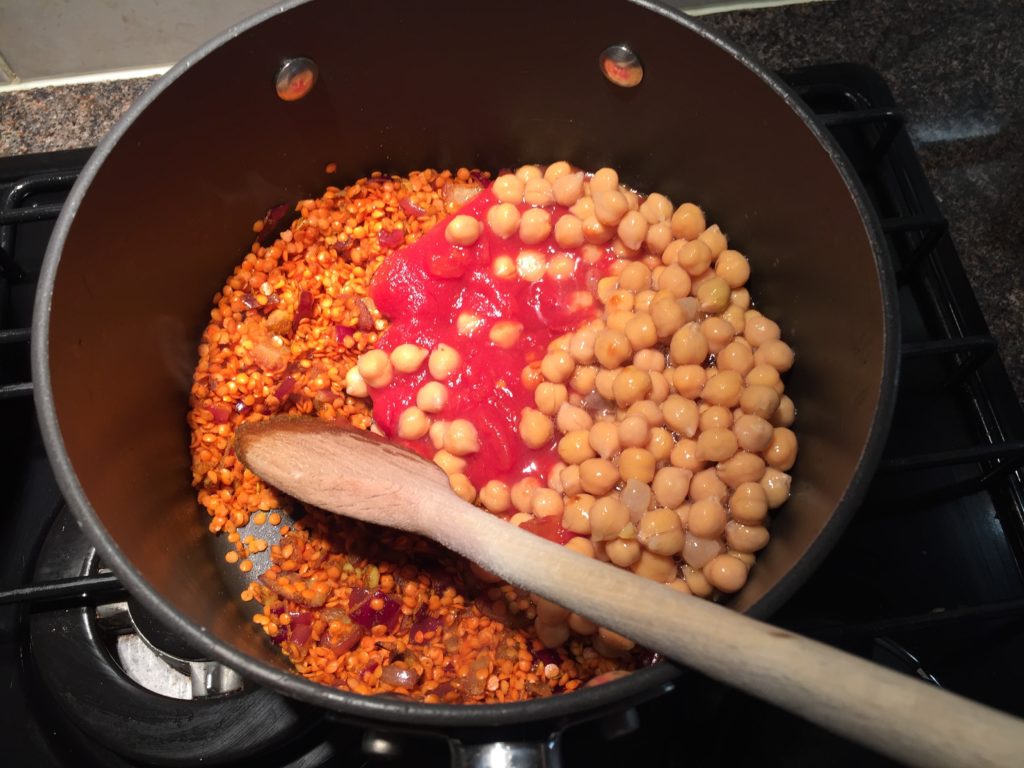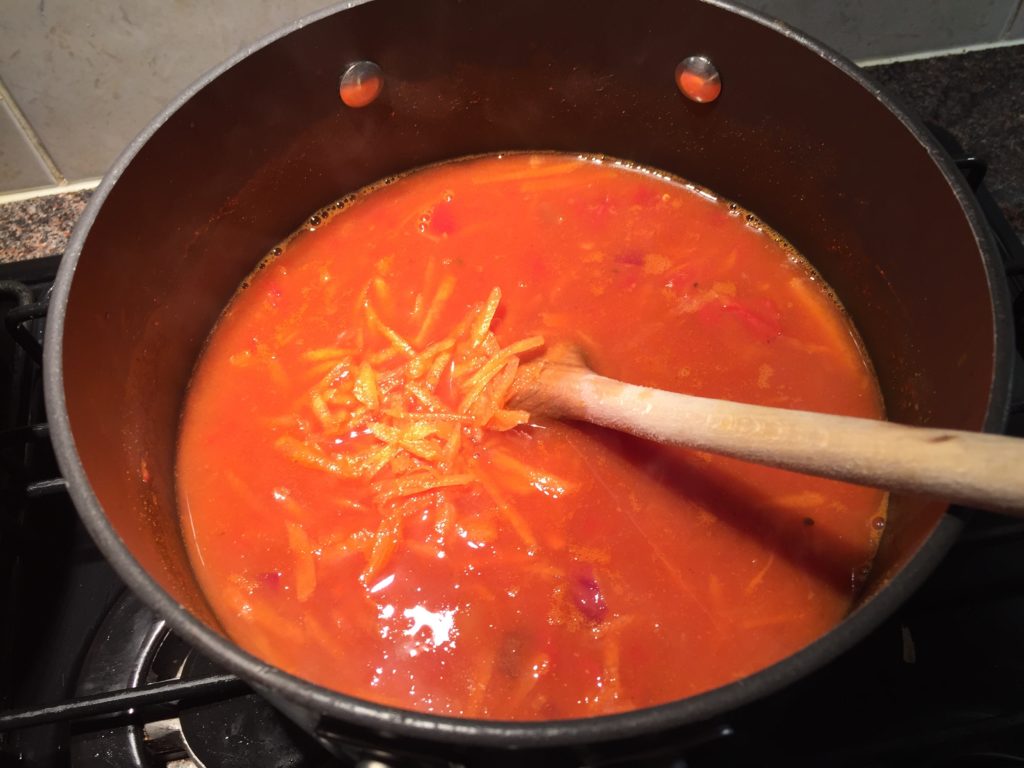 10. Add the 600ml of stock to the pan and stir well.
11. Gradually bring all of the ingredients to the boil, stirring regularly.
12. Grate the two carrots directly into the pan and stir to combine.
13. Continue to cook the soup for 30 minutes stirring regularly.
14. The lentils absorb a lot of water so you will probably need to add a little more water to get the correct consistency for your soup.
15. After 30 minutes the lentils should be soft but still have a bit of bite. You can cook it for longer if you prefer your lentils softer.
16. Add some ground pepper to your taste.
17. Enjoy your soup with some home-made bread or oatcakes, or just on its own.