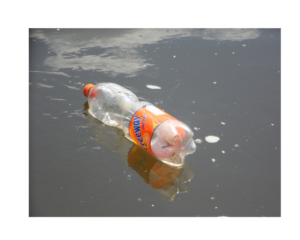 As someone who lives near the sea I am acutely aware of how much rubbish is washed up on our beaches and like many people I have become more aware of how I am contributing to the damage to the environment. Due to all the press coverage I am also becoming more aware of what I do on a daily basis and I am trying to change some of my behaviours and habits to reduce my own personal impact on our lovely countryside.
So what have I done so far? Well I don't know about you but it took me quite a long time to get into the habit of always taking a bag to the shops. I had good intentions but would often find myself standing in the queue with no way of transporting the shopping I was going to buy back home. However I did eventually embed the new habit in my routine and I now can't remember the last time I bought a plastic bag at the shops.
Another new habit is bringing a re-usable cup with me if I am getting a takeaway coffee. This has been a much easier habit to adopt. So I am hopeful that each new change will get established a bit more quickly. I am inspired by others who are much further ahead in the journey and I have joined a local group, Plastics Free Anstruther, who are looking to support the reduction of single use plastics in our local town. This is part of the Surfers against Sewage movement and I just hope that the humans of this world are not too late to save our planet from the impact of our modern lives.